Ingredients – 100% psilocybin mushrooms. 250mg per capsule
Microdose Capsules are a great way to enjoy the benefits of psilocybin without strong psychedelic effects. Microdosing is an amazing way to boost creativity, mindfulness while reducing anxiety and stress. Take one capsule every 3 days for best results. Available while supplies last!
3 months supply (40 capsules) – based on taking 1 capsule / 3 days
1 ½ months supply (20 capsules) – based on taking 1 capsule / 3 days
Made with love and care in Vancouver, BC in Canada!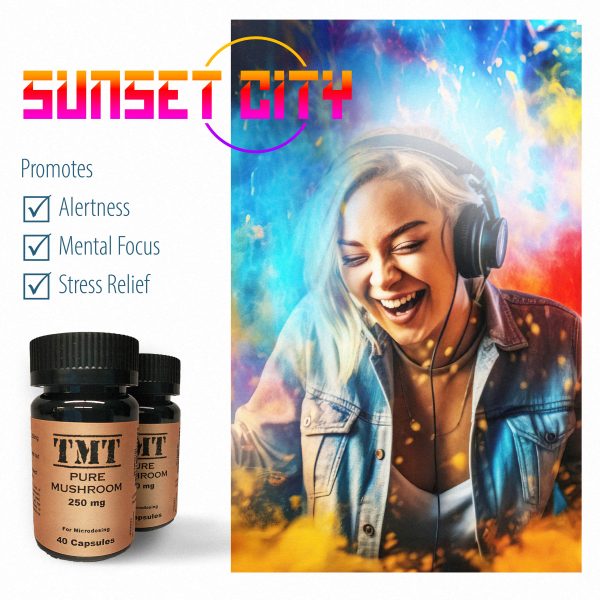 Ambassador Review:
They only contain 100% psilocybin mushrooms (dried whole fruit bodies) sourced from organic farms located in Vancouver, BC.
Within 30-45 mins of taking a capsule, the 5 physical senses: taste, sight, smell, touch, and hearing are subtly enhanced without feeling any effects of feeling "high".
As for cognitive enhancement, the psilocybin allows for neurogenesis – which is new neurons regenerating in the brain. This can benefit you creatively, spiritually, and allow you to solve mental hurdles in different ways.
There is no taste or smell as the powder is fully sealed in the capsule masking any odors.
Yes, our community has reported many positive benefits. However, we recommend speaking to a doctor or naturopath as it can interfere with certain medications such as anti-depressant. Historically, it has been used for hundreds of years for its spiritual and health benefits.
The recommended dosage is one capsule in the morning every other day. If you take more than one in one session, you may feel stronger effects or start feeling "high". Do not operate heavy machinery or drive if you plan to take more than one capsule at a time.
Some medication may interfere with it. For maximum potency, take one capsule in the morning before meals. This allows for a faster absorption, and you will feel effects sooner.
Yes, we have a 100% satisfaction guaranteed policy. If you are not satisfied in any way, we provide a full replacement or refund.