What The Fungus Mushrooms
Review
(WTF Mushrooms)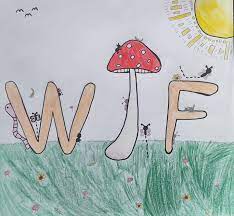 Let's embark on a journey into the whimsical world of mushrooms with What The Fungus (WTF) Mushrooms. Located in the sunny Summerland, BC, this mushroom haven is more than just a farm; it's a testament to passion, innovation, and nature's wonders. So, as we dive into this review, remember to put on your mushroom-themed thinking cap!
Rating the Fungus Fun: The Numbers Don't Lie
Before we get lost in the mushroom world, let's take a look at the stats.
4.7 stars based on 69 reviews on Facebook.
It's evident that the majority of reviewers are not only positive but also recommend "What The Fungus".
The Pricing
You might think that quality mushrooms come with a hefty price tag, but not at What The Fungus. They offer reasonably priced gourmet mushroom products ranging from $10 to $30 / lb (Canadian Dollars). These prices, whether for grow kits or fresh mushrooms, are more than fair given the top-tier quality they provide in the current marketplace.
Diversity at Its Best: A Fungus for Every Fancy
Step into the world of WTF Mushroom, and you'll discover a treasure trove of mushroom diversity. Their range of magic mushrooms is nothing short of spectacular. While they do not offer magic mushroom products such as shroom powders or psilocybin fruits, they've left no stone unturned in the world of gourmet mushrooms from Lion's Mane to the beautiful clusters of yellow oyster mushrooms!
Cultivating Quality Mushrooms
Now, let's explore the heart of the operation. What The Fungus begins its enchanting journey in the lab, where all their spawn is meticulously crafted on-site. They start with a humble culture plate and gradually work their magic. The lab is where the magic happens, and it's clear that the team here knows their mushrooms inside out. The spawn they create is the very foundation of their mushroom empire, and it's a testament to their commitment to excellence.
Sterilization is often the bottleneck in mushroom farming, but not for What The Fungus. They've embraced the challenge and emerged victorious. Their innovative sterilization system, using 55-gallon drums and steam injection, is a game-changer. This method might take a four-day cycle, but the results are nothing short of remarkable. The efficiency and cleanliness of their sterilization process are a testament to their dedication to quality.
Harvesting and Storing the Mushrooms
Quality mushrooms demand careful handling, and What The Fungus knows this all too well. Once the mushrooms are ready, they are promptly harvested and stored in breathable containers. This ensures a good shelf life, and some strains can even be stored for up to two weeks. The commitment to delivering the freshest mushrooms is evident in every step of their process. Their journey kicks off in February and gracefully concludes in October. While this might limit their annual yield, it also reduces operational costs and infrastructure needs. It's a testament to their respect for the natural world.
Innovation Meets Branding: The Secret to Their Success
In the world of mushrooms, innovation and branding play a pivotal role. What The Fungus has mastered this art. Their innovative techniques, coupled with effective branding and marketing, resonate with their customers. It's a story of quality and passion, told through every mushroom they deliver.
Their popular YouTube channel provides valuable insights for aspiring mushroom growers and adds an extra layer of wonder to their brand. It's not just about selling mushrooms; it's about sharing the love for fungi with the world. They offer a wealth of knowledge for cultivating mushrooms for beginner growers and commercial mushroom farmers.
It's more than a farm; it's a mushroom-loving community.
This review captures the essence of What The Fungus Mushrooms, celebrating their commitment to excellence, innovation, and the magic of mushrooms. They've not only cultivated mushrooms but also a community of mushroom enthusiasts who appreciate quality, variety, and the wonders of nature.
List of alternative mushroom stores (the magic kind):
Sunset City Mushroom Dispensary
⭐⭐⭐⭐⭐
Code "New420" for $15 OFF your first order.